Basement Window Well Systems in Alaska
Beautiful SunHouse™ window wells in Anchorage, Wasilla, Juneau
Many basement windows require a window well to ensure that the area is protected from the elements. Our windows wells provide a waterproof, visually appealing solution that will last for years to come. Call us today to get a free estimate in Anchorage, Wasilla, Juneau and nearby in Alaska!
Our window wells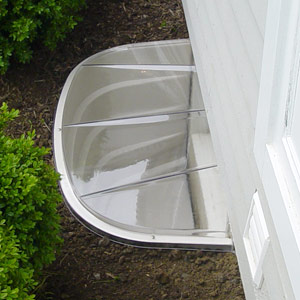 We professionally install beautiful, durable, and waterproof window wells in Greater Anchorage homes!
If you have old or damaged basement window wells, you could be dealing with issues like leaks and an unsightly appearance. Our basement window wells provide you with a quality solution for all these problems.
SunHouse™ Window Wells
Window wells help protect your basement windows from the elements as well as build up of dirt and debris. SunHouse™ Window Wells are a great addition to basement windows for the following reasons:
Protects window from wind, rain, and snow, helping to prevent leaks
Reduces build up of dirt to ensure clean, clear view from window
Prevents pests and rodents from getting to window
Maximizes sunlight entering your basement
Durable plastic won't rot or rust over time
Improve your basement with new window wells
If you want to create a better looking, safer basement in your home, call Foundation and Crawl Space Repair of Alaska today for a free estimate on window wells or any of our other basement waterproofing products. We proudly serve in Anchorage, Wasilla, Juneau, Eagle River, Palmer, Jber, Chugiak, Valdez, Big Lake, Cordova and throughout the surrounding areas.
Looking for a price? Get a no cost, no obligation free estimate.